Codex Leicester | Leonardo da Vinci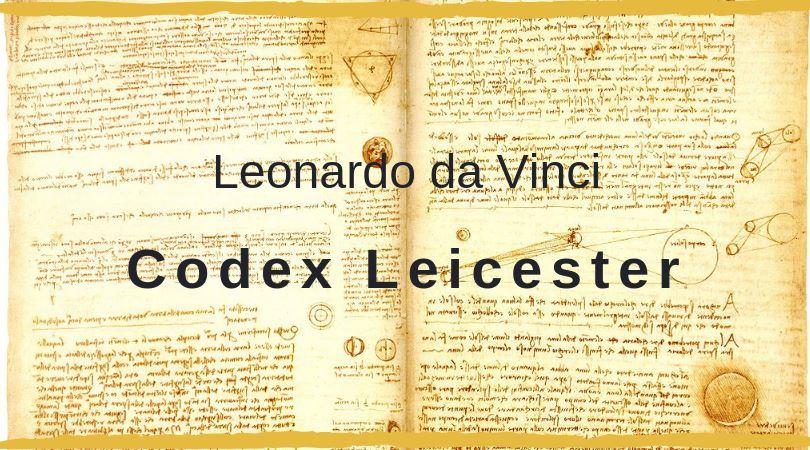 The Codex Leicester can be seen in the exhibition "Water as Microscope of Nature. Leonardo da Vinci's Codex Leicester ".
In Florence, Galeria degli Uffizi, from 30th October 2018 until 20th January 2019, curator Paolo Galluzzi.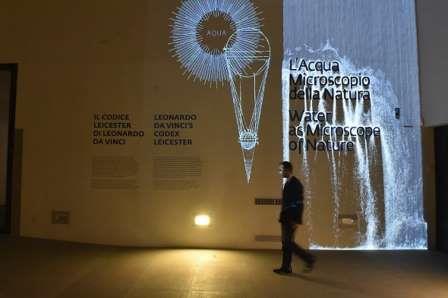 https://www.uffizi.it/en/events/water-as-microscope-of-nature-leonardo-da-vinci-s-codex-leicester
500 years after the death of Leonardo da Vinci, this exhibition shows one of the most important manuscripts of the Renaissance genius.
Leonardo has developed several water-related experiences reflected in at least 18 of the more than 70 pages of the Codex Leicester.
The exhibition uses digital technology that allows the visualization of the texts and drawings of Leonardo, the Codoscope.
The Codex Leicester
The Codex Leicester or Códice Hammer consists of about 72 manuscript pages and 360 drawings drawn up by da Vinci between 1504 and 1508.
It contains texts and drawings on hydraulics, but also on geology, astronomy, mechanics, paleontology and other scientific and technical aspects.
The code was written backwards with the help of a mirror.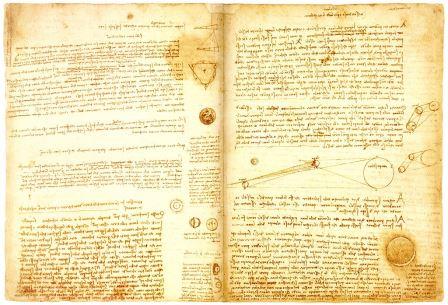 The most expensive book in the world
In a 1994 auction, billionaire Bill Gates bought Codex Leicester for US $ 30.8 million. It is the only known manuscript of Leonardo da Vinci that is in the possession of privates.