Why take an online iconography course ?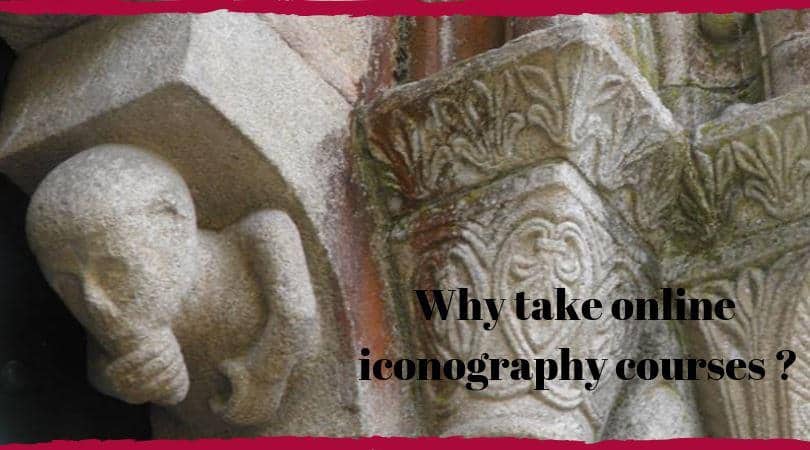 Why take an online iconography course ?
In the online iconography course you will:
Access 24 hours a day | Start Date – immediately after confirmation of payment. 
Mobile access | International certificate (learn more about certificates)
Course Forum | With tutor.
You will find:
Lessons.

Videos tutorials.

Support texts and downloadable Ebooks:

3 Support manuals
Ebook Symbols of Proto Christianity
Ebook Representations of Saints

Glossary:

clergy dress code glossary
attributes  of the saints glossary

Links for consultation and development of themes.

Practical exercises.

Bibliography and webgraphy.

Course Forum. 
ICONOGRAPHY OF THE SAINTS
Online Course | Certificate | Access 24/7
At the end of the iconography course (Iconography of the Saints), the participants will be able to apply methods of iconographic analysis and recognise symbols and attributes of the Saints, through practical exercises and other resources for future use.
Iconography of the Saints | Course Program
PART 1 – First Notions
1. First notions: Icon, Iconography and Iconology
2. The evolution and definition of the Iconography as an area of study
3. The Panofsky method
PART 2 – Christian Iconography
1 – Art and Christianity – the image as a vehicle for a message
2 – Graphic and written sources
3 – The first symbols of Christianity
PART 3 – Iconography of the Saints
1. Saints and martyrs: General aspects
2. Clerical vestments
3. Most veneered Saints: symbols and attributes