Analysing Art | The Hallucinogenic Toreador | Salvador Dali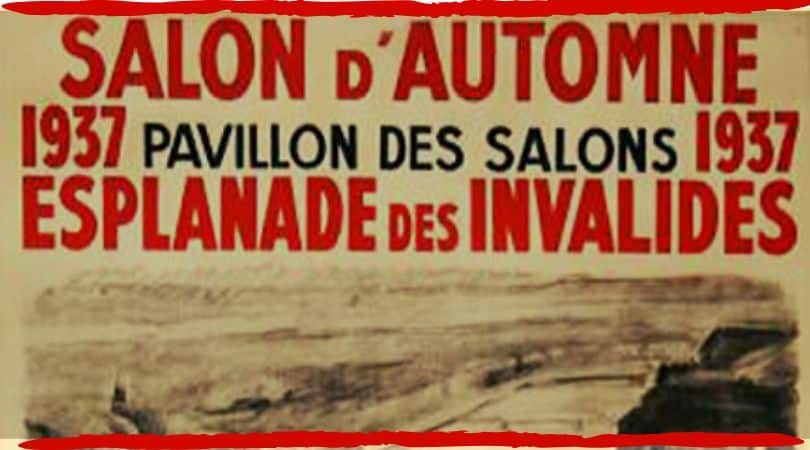 When someone says Surrealism, I bet one of the first things that come to mind is the name of the artist Salvador Dalí, right?
This is natural, as the Spaniard firmly established himself in the history of art as one of the most prolific painters of this style, alongside the Belgian Renè Magritte (whom I am completely in love with) and the French André Breton.
So today I want to introduce you to my favourite work by Dalí, The Hallucinogenic Toreador.
By Rute Ferreira.
---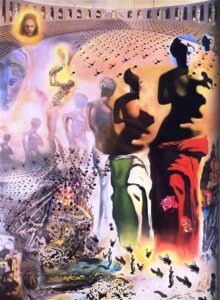 "The Manolete"
Two Venus de Milo occupy the right side of the image where our gaze is immediately attracted.
But if just pay a little more attention, you'll realize that the bodies and clothes of the two images of the Greek goddess actually form the face of a man. With his head slightly tilted to the right, he wears a white shirt and a green tie, and has a red scarf on his shoulder.
He is a bullfighter, most probably Manuel Laureano Sanchez, "The Manolete", a bullfighter who became famous in Spain in the 1940s and who died after being attacked by a bull in 1947 – an event that shocked the bullfighting world of the time.
The dying bull
A blast of colour draws our attention to the corner in the lower left.
Look again, it's a dying bull.
The blood coming out of its mouth forms a river on which someone drifts on a yellow raft. Around the dying bull fly several insects. Can you see that they appear elsewhere in the painting? And so does Venus whose image Dalí repeated no less than 28 times!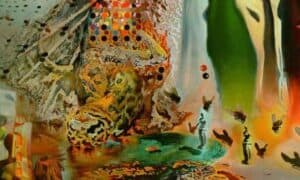 Gala, the Salvador Dalí muse
The space in the background where most of the Venus are located, is the bullfighting arena – that's where the whole action happens.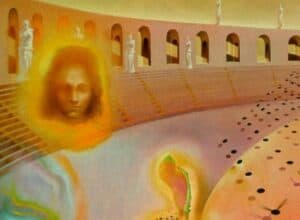 Look at the left corner: there is a face of a woman.
It's Gala, the wife of Dalí and the muse for many of his works.
Unlike other paintings, however, in which Gala appears with a soft countenance, in this work her expression is serious and rigid, almost impassive. Gala hated bullfighting and perhaps Dalí had seen that same expression hundred of times on his wife's face when he was mentioning such an event.
---
As a surrealist painting, 
The Hallucinogenic Toreador
 seems to be a dream. The images blend together, what you see at first glance transforms into something new when you look again. But above all, it is a beautiful painting. Dalí gathered elements of classical Greek culture, bullfighting, love of his life, memories of his childhood (did you notice the little boy in the lower right corner?), the landscapes of his native land, to make this painting a work of art that enchants and fascinates.
JOIN US IN THIS ADVENTURE AROUND THE WORLD OF HISTORY ART CULTURE
Do you want to receive updated information on themes of History, Art, Culture and Historical Heritage?
Get to know the online courses